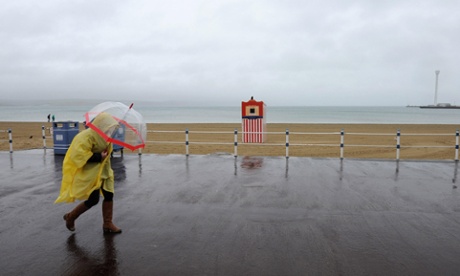 Back to work this week? We hope you had a wonderful, happy, hassle-free summer holiday. Certainly better than the Gardner family, whose holiday in Cumbria turned into something of a disaster movie when a freak tornado lifted their tent – complete with their three sleeping children, aged 10, eight and two – 10 feet into the air and 30 feet across a field. The children were cut and bruised but thankfully escaped serious injury, though the eldest refuses to go on any more camping trips – and who can blame him?
The Gardner's ordeal is as terrifying as any of the narrow escapes in a new book of travel scrapes, published by Bradt this autumn. The Irresponsible Traveller is a collection of 40 tales of scary scenarios and near misses published on 24 September to mark the 40th anniversary of the guide book publisher.
Tales of holidays gone wrong often make better stories than the ones where everything was perfect. If you had a near miss this summer – or just a crap holiday – tell us about it in the comments below.