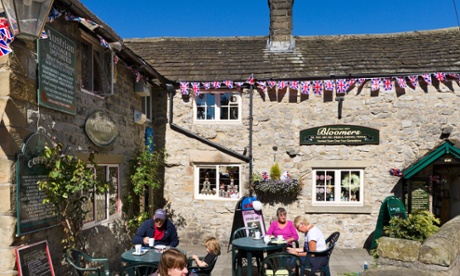 When you've spent the day trekking up hills and through bogs, nothing quite beats the sight of a trail side cafe or one nestled in a village on your route. Whether for the cup of tea or the warm welcome, do you have one in the UK you'd recommend?
The best tips will appear in print in next weekend's Travel section and the winner, chosen by Tom Hall of Lonely Planet, will receive a £200 hotel voucher from Hotels.com, allowing you stay in thousands of places worldwide. Submit your tips by clicking on the blue button and using the text tab. Try and include as much detail as possible – location, any website addresses etc – and feel free to add a photo if you own the copyright to it, but it will be the text we're judging! Your tip should be around 100 words long. Terms and conditions.
Closes 13 August 2014 at 6am GMT
· GuardianWitness is the home of user-generated content on the Guardian. Contribute your video, pictures and stories, and browse news, reviews and creations submitted by others. Posts will be reviewed prior to publication on GuardianWitness, and the best pieces will feature on the Guardian site.
Follow Guardian Travel on TwitterReaders' tips: UK cafes for hikers