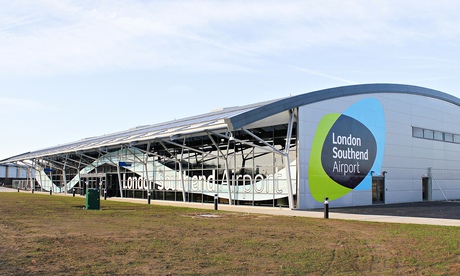 When it comes to airports, it seems that less is more. At least according to this year's UK airport passenger survey, which shows that smaller airports provide a far better experience than larger ones.
Southend airport – also known as London Southend – has come top of the annual Which? member survey for the second year running, though this time it shares the position with Robin Hood Doncaster Sheffield. Both airports scored an 85% customer score, while Luton was described by one member as a "hell hole" and remained in bottom place in the rankings, with an overall score of 37%.
The airports are ranked using a range of indicators including pick-up and drop-off areas, seating provision, and queues at security, passport control and baggage reclaim. The results are based on the experiences of 7,011 Which? members. London Stansted, ranked the second-worst airport with an overall score of 43%, received a one-star rating for its seating provision and the level of queues at passport control.
The smaller airports – those that handle fewer than four million passengers a year – all scored highly when it came to the level of queues at security and the distance to the boarding gate. All of the top six airports, which also included Blackpool, London City, Inverness and Southampton, received a five-star rating in these areas.
As for the most common holiday gripes, 37% of members cited baggage reclaim as a particular frustration. Again, the larger airports performed badly on this front: 14 out of the 20 that were looked at scored a two-star rating for their baggage reclaim queues.
In a separate snapshot investigation, Which? found that flexibility pays off when it comes to air travel. It checked to see what savings could be made on package holidays when travellers from Birmingham, London and Manchester were willing to fly from any airport up to a two-hour drive from their home cities. It revealed that a holiday to Portugal with Thomson could be £584 cheaper if you fly from Gatwick instead of Luton.
Which? executive director Richard Lloyd, said: "The message from travellers is clear: larger airports continue to let people down on the basics, from baggage reclaim to food outlets. People deserve an enjoyable break without any stress, so we want to hear from consumers so that we can help to stop the holiday hassles."