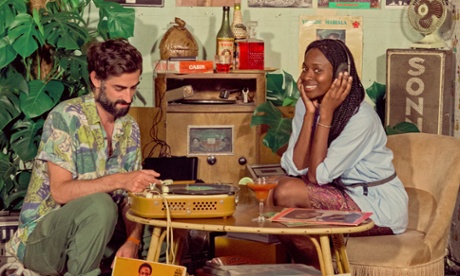 Just behind Canal Saint-Martin in Paris, behind a discreet doorway, is the unusual venue Le Comptoir Général.
Dedicated to the promotion of "ghetto culture" this bar, club and museum – the building is dotted with colourful objects, photographs and displays detailing African culture – is a hugely popular Paris drinking spot. During the summer months when the canalside is busy with Parisians sipping wine and enjoying the warm evenings, inside Le Comptoir the rum-charged parties are even hotter.
Co-founder Étienne Tron de Bouchony also DJs under the Secousse banner. He's put together this mix for us, featuring the kind of disco, soul and hi-life rhythms Secousse are known for.
"My inspiration for this mix is the wedding of a good friend in Corsica two years ago," he says. "It was with 200 friends, in a 14th-century abbey and was probably the best summer party I ever attended. When I listen to this mix I think of the peak of that party; a morning bath in the sea, with tons of friends in the water and the sun rising."
Most of the music Secousse play is of black origin, and has a distinctive fast-paced, upbeat, summery feel. And as Étienne says, "The sunshine is generally never very far away …"