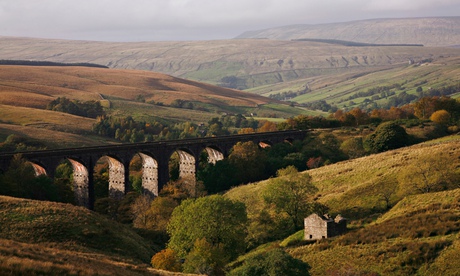 There are places on the Cumbrian coastline where the train slows down to almost walking pace and edges gingerly along the reballasted track. We are on the beach really, with Atlantic waves breaking just beyond the strung-out colonies of bathing huts and makeshift homes.
There are other – some would say better – ways of travelling through the Lake District from Carnforth to Carlisle, including the M6 motorway and the so-called west coast mainline rail route, which shares that famously scenic corridor. Better only in the sense of quicker and less likely to be washed away by the sea.
But today I'm not interested in things such as speed and efficiency, because this line is the western side of a circuit known to enthusiasts as the golden triangle of English railways.
Assuming we get to Carlisle, we'll head back down towards Leeds on the mountainous Settle line, over the Ribblehead viaduct then wait at Hellifield for the train along the triangle's third side back to Carnforth station with its famous Brief Encounter tearoom.