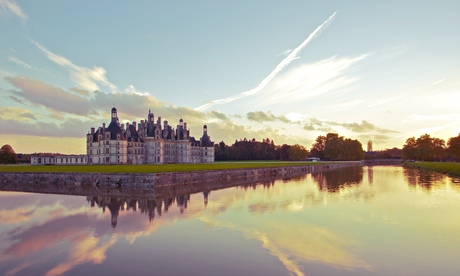 Originating in the rugged central Ardèche region of France and emptying into the Atlantic near the shipbuilding port of Saint Nazaire, the 1,000km-long Loire river is as French as the Mississippi is American. This is the river the French love best: for the soft green beauty of the regions it waters and because it has so profoundly shaped their culture and identity. The constellation of magnificent chateaux found in the Loire valley has stoked the world's romantic imagination, making the area between Orléans and Angers one of the most storied and visited destinations in France.
Beyond their beauty, the chateaux of the Loire are an acute expression of the region's history, too. During the middle ages, fortified seigneurial residences were the focal points around which towns and villages grew. During the hundred years war between the French and the English the Loire valley was a frontier zone, so many castles transformed into fortresses. When peace came during the mid-15th century, they were remodelled as pleasure palaces for the aristocracy.
Besides castles and spectacular scenery, several lively towns and cities, each with their own charms, add appeal – from Nantes, a thriving cultural hub in the west, to the ancient cathedral town of Tours, the main town in the valley, and Angers with its busy nightlife.