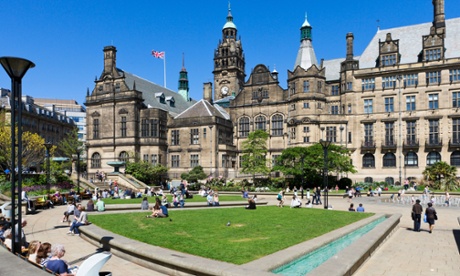 A city break in Edinburgh could cost you almost twice as much as the equivalent stay in Sheffield, according to an annual cost comparison study released today by TripAdvisor.
Taking in the average prices of all the usual trappings for a romantic getaway for two, the holiday review site assessed the costs for the following:
One night's stay in a four-star hotel
Two two-mile taxi journeys
Two cocktails in a four-star hotel (based on a dry martini)
A meal for two (salad starter and a steak and chips main) with a bottle of house wine
Sheffield came out with the cheapest prices overall, with a total cost of just £153.94. Northern cities dominated the table, although Bristol – where a dinner for two costs £58.48 – also made it into the top five. In Sheffield two cocktails (even in a four-star hotel) will only set you back £13.22 – almost £10 less than in London.
As for the most expensive cities, tourist magnet Edinburgh, where a night in a four-star hotel costs a whopping £233.47 a night, topped the table. Unsurprisingly the north-south divide showed itself once more with Cambridge, London, Oxford and Bath not far behind the Scottish capital. In London, two short taxi journeys will cost you £18. That's £11 more than in Sheffield.